My Calm Weighed Blanket Review – Anxiety Sufferers Best Friend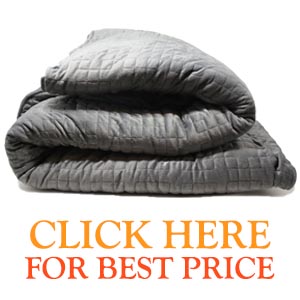 Approximately 40 million adults in the country suffer from anxiety disorders, which is 18.1 percent of the population every year.
It's quite a number, right?
I am one of those people who experience anxiety and it had taken a toll on my life, particularly my sleeping pattern.
I tried many sleeping, medical and heavy products, trying to look for my perfect match.
I had the chance to try out the My Calm Blanket for a few weeks. The product is relatively new on the market, but I got quite impressed with the build quality, the materials used and that it actually works.
But more on that later.
How does the My Calm blanket work?
Perhaps the most important organ in the body is the brain since it's the control center. It basically controls every part of the body. When there's something wrong in the brain, it will affect many parts of the body. Hence, mental health disorders are hard to treat and manage since the brain is a very complex organ.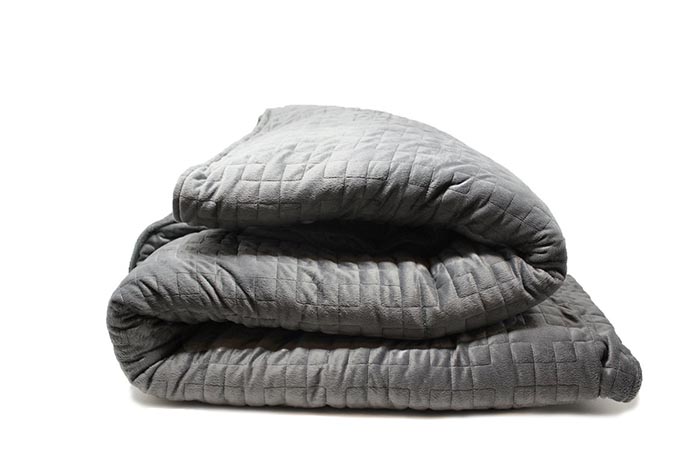 When there is an imbalance in the chemical messengers in the brain called neurotransmitters, it affects the body in various ways. For instance, serotonin is an important messenger in the brain. Low levels of serotonin can lead to many disorders including anxiety, depression, panic disorders, obsessive-compulsive disorder, attention deficit hyperactivity disorder (ADHD), autism, and stress disorders, to name a few.
Serotonin helps the body relax, promoting a good night's sleep. That's the science behind weighted blankets. The blankets provide deep touch pressure stimulation (DTPS), a feeling of being cradled and hugged. In turn, the body feels safe and secure, and the brain increases the serotonin levels in the body.
When this happens a turn of events unfolds, serotonin relieves the symptoms of disorders and at the same time, gives your body a good night's sleep. It's because when there are increased serotonin levels, it also increases the levels of melatonin, the body's control hormone for the circadian rhythm. Hence, you sleep well at night and wake up refreshed in the morning.
Variations of the My Calm Weighted Blanket
Among the products I had to try, the My Calm offers a limited option in terms of variations and models. It only comes in one size, 48" x 72", which is just perfect for a single adult. It does not offer any sizes for children. For parents who have children with autism and ADHD, you might want to try something else that caters to their size and weight.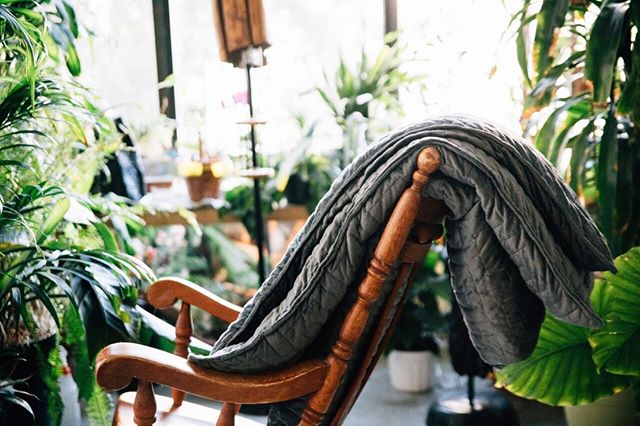 Despite that, the My Calm blanket comes in four weights – 10 pounds, 15 pounds, 20 pounds, and 25 pounds. They recommend that before ordering your comforter, you need to calculate the right size first. It should be 10 percent of your total body weight. For instance, I weigh 140 pounds and 10 percent of my weight is 14 pounds. So, I will order the 15-pound weight to receive its optimal effect.
Another drawback of the MyCalm is that it only comes in one type and color – gray. It provides limited choices especially for people who want colorful choices.
My Calm Build Quality And Materials
The build quality of the product is actually very good. The inner pockets are made of breathable cotton, which can make sleeping more comfortable. It will not feel too warm during the summer. Aside from that, the company uses ultra-premium and precision computer-programmed sewing method, making the cover very durable. Hand-sewn blankets may not be as durable as computer-sewn ones so you might consider that as a win!
The My Calm Blanket comes in four different weights: 
10 lbs
15 lbs
20 lbs
25 lbs
The My Calm blanket contains non-toxic and hypoallergenic pellets, sewn in inner pockets to provide a balanced weight throughout your body. Along with the inner weighted blanket is an outer cover created with Minky, one of the most comfortable materials on the market today.
Does My Calm Blanket Work?
I used the My Calm comforter for a month, so see if it will help me with my anxiety and sleep problems. At first, it took me about three days to fully adjust to the weight of the blanket. It's heavy at first but as time passes by, I felt secure and warm.
I observed that when I used the blanket, I slept easier and better. In the past, it takes me about two to three hours before I can sleep. During the night, I wake up a couple of times because of my racing heartbeat. This cycle occurs every night. But, when I used the My Calm Weighted Blanket, I had better sleep without waking up in the middle of the night.
The next morning, I felt rejuvenated and focused to start my day. I haven't felt groggy and lazy for a month now. I performed better at work and didn't feel irritable.  I can say that based on my experience, the My Calm Weighted Blanket is perfect for me and it's really effective. I can recommend this to those who also have anxiety attacks at night, so you can sleep better without too many worries and a hyperactive mind.
Verdict – Is It Worth It?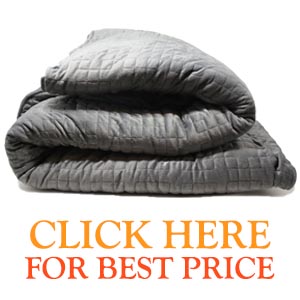 With a price tag that ranges between $170 and $200 at the time of review, I think the blanket is definitely worth a shot.
I highly recommend the blanket for those who want to have a better sleep at night and reduce the stress from day to day work. Weighted blankets are expensive because they're not ordinary. They're made from high-quality materials and provide therapeutic treatment and relief for various conditions, including anxiety, autism and more.
In just a month of using My Calm Blanket, I slept better at night and I haven't had severe panic attacks at all. Thus, I am highly recommending the MyCalm blanket to those suffering from sleep problems and mental health issues. In fact, I also recommend this blanket to healthy people who want to maximize their sleep quality.
If you're looking for a weighted blanket that is cool to use and does not trap heat, this is the perfect one for you. It's soft, breathable, and comfortable. Just make sure you order the right weight for you. This way, you won't feel too constricted at night. Overall, worth the price!