Weighted blankets are magical creations which can help many physical and mental conditions soften and assist the person in getting better. Of course, as with everything in life, there are exceptions, in which it is best advised not to use them. In this article, we are going to talk about the Amy Garden weighted blanket, which is an excellent option when shopping for a weighted blanket.
As you've probably seen, there are numerous options on the market; therefore, there are many low-quality products. Luckily for you, we have tested many different options and found the ones that work best for everyone's wants and needs.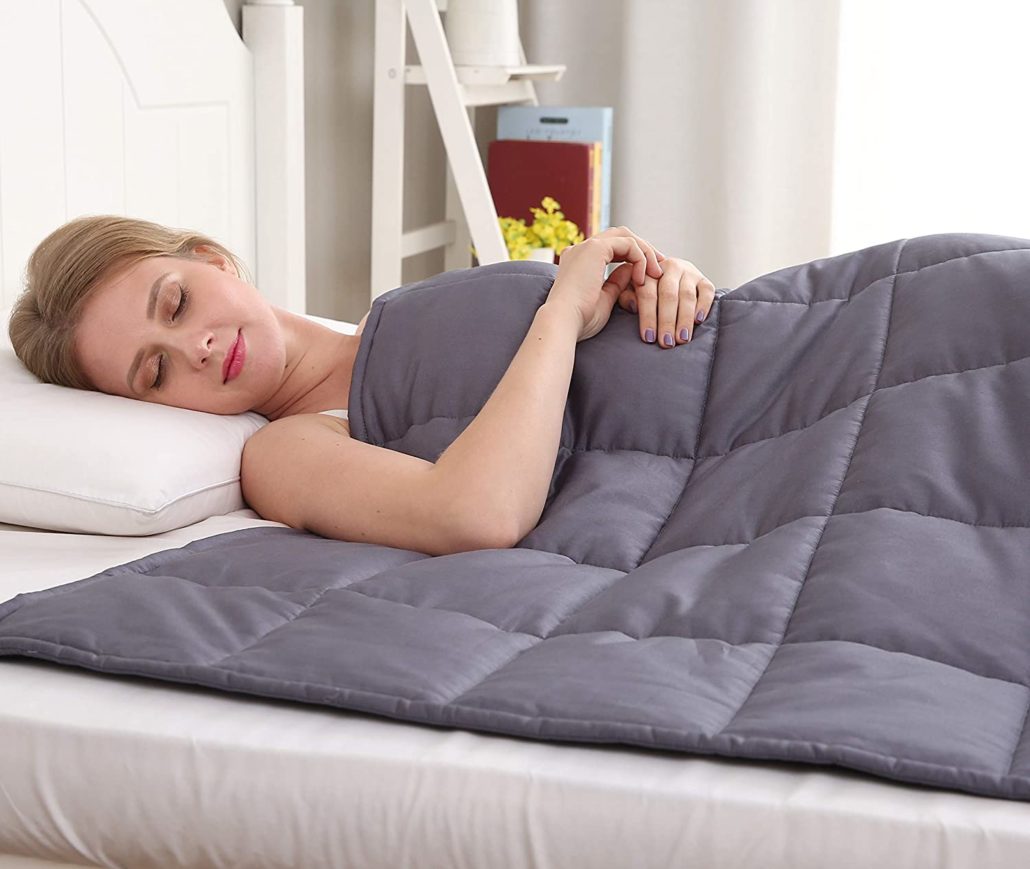 Amy Garden Weighted Blanket Details
The Amy Garden heavy blanket is made from 100% high-density polyester, and in our opinion, it feels delightful to the touch. Amy's weighted blankets make you feel extremely comfortable, thus it calms the mind and welcomes the sleep. Furthermore, the blanket fabric is breathable and durable, which increases the quality of the product and unlike other materials, cotton is quieter, so you don't have to worry about noise. That on its own is an incredible positive.
The blanket has seven layers of fabric and it is filled with glass beads, which make the blanket heavy. Those beads are non-toxic, hypoallergenic, and odorless, which makes the blanket suitable for people who might have some types of allergies or intolerances. If you are one of those customers make sure, it doesn't include any material that isn't suitable for you before purchasing it. What's great about glass beads is that they assist with temperature control, so you're never too hot or too cold. Set beads are protected from both sides by two soft polyester layers which prevent any leakages and are also hypoallergenic.
These layers also assist with moisture control, such as sweat and many others. If you're worried about leakage and the clumping of the beads which can definitely be a bad experience, Amy Garden is two steps ahead of you. They have added many small pockets that are sewn in such a way, that they prevent movement of the beads and any possible noise they might create. The pockets are double-stitched, and by using this sewing technique, you assist the better fitting to the bodies' forms. Considering the many times, a weighted blanket has clumped in my hands, I appreciate the effort the manufacturer has put in its products.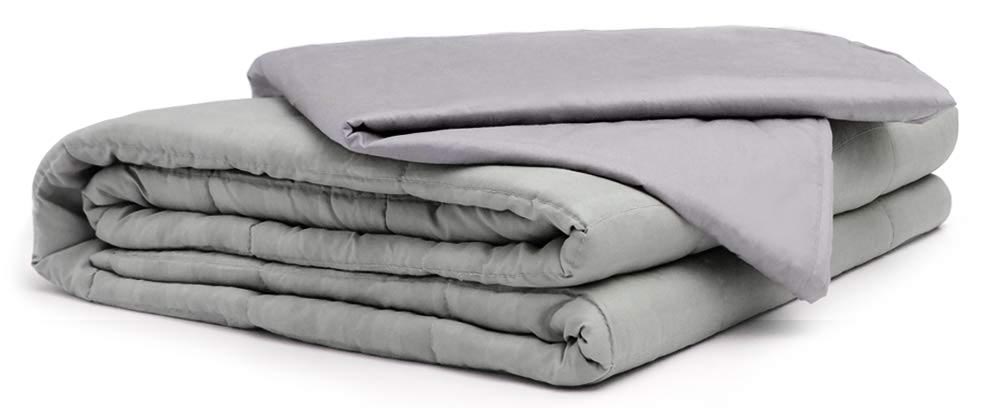 Amy Garden Size and Weight
There are several sizes which are offered by Amy Garden; however, keep in mind that they aren't large enough for couples. Therefore, if you're a pair and wish to buy a weighted blanket, you might have to buy separate ones or search for one which is more suitable for your needs. Even though they don't have large blankets, they still have quite a few options to choose from. Here are the sizes of the Amy Garden products:
5lbs – 36″ x 48″
10lbs – 40″ x 60″
12lbs – 48″ x 72"
15lbs – 48″ x 72"
15lbs – 60″ x 80"
20lbs – 60″ x 80"
Amy Garden has an excellent selection of sizes and weights, as there aren't many 5lbs blankets on the market nowadays. They are meant for people between 40 and 70 pounds, and as you can imagine, they are incredibly suitable for children. Even so, we must advise you to seriously consider whether you wish to buy a weighted blanket for your child. If they have some type of condition and it might be of assistance, you should give it a try. You have to be extremely careful, as children tend to be weaker than adults. The best decision you can make is to talk to your pediatrician and see whether a weighted blanket is the right decision for them or not.
On the other side, if you are an adult and you're purchasing one for yourself, Amy Garden alongside us suggests the following when choosing the weight of a product. Deciding on a blanket that weighs between 7 and 12% of your body weight is your best bet. We round it up and make it easier at 10%, so let's say you're 170lbs, you should purchase a cover which is 17lbs or somewhere around that. Strongly consider this before your purchase, as you don't want your blanket to be too light or too heavy as it wouldn't be as beneficial as you would like it to be.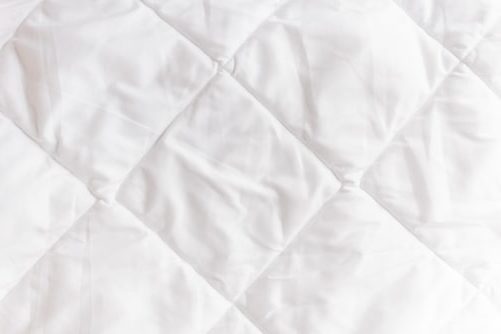 Amy Garden Blanket Health Benefits
As you probably know, weighted blankets were created by scientists who were trying to find something that would ease the life of people with autism, anxiety, PTSD and so on. That's how, after a lot of research, they created the Deep Touch Simulation, which is basically like a tight hug. Even if you're not a fan of hugging, trust me when I tell you that the DTS is exceptionally beneficial for everyone. What it does is it stimulates your brain to release all stress hormones which in turn helps the brain fall asleep quicker. That's why weight is your best friend and if you're worried that you might get too hot because of it, you shouldn't.
The breathable cotton assists with the control of the body temperature, so you're never too hot or too cold. It's suitable for any weather conditions – whether it's summer or winter, the Amy Garden blanket has your back, no matter the day or the season! What's great about this product is that it can be used not only for sleeping, but you can throw it on whilst you're watching TV or drinking coffee. It's created to suit all of your needs. What we found very beneficial was the fact that once you begin sleeping with a weighted blanket, the weight starts to limit your movements. Don't worry! That doesn't mean you can't move; it simply means that you're not going to be jumping around the bed restlessly but are going to be fast asleep. It allows the body to rest fully and regenerate after a long day at work or training, depending on the lifestyle you have.
Final words
The Amy Garden weighted blanket comes with a one-year warranty, which allows you to send it back in the case of any fabric issues, the company can fix that. Overall, this item is a top competitor when shopping for a heavy blanket which will give you all the things you need for a calm and relaxing sleep.