The market for weighted blankets has grown with incredible speed, and there are so many different options for you to choose from when purchasing one. It's like having to choose between many different candy flavors, however, you can eat a few candies, but it would be expensive to buy a few blankets. That's why we're here, to give you the best options for set products and make your decision easier. Today, we're going to speak about an exciting option, or should we say options, which are the Therapedic weighted blankets and all they offer.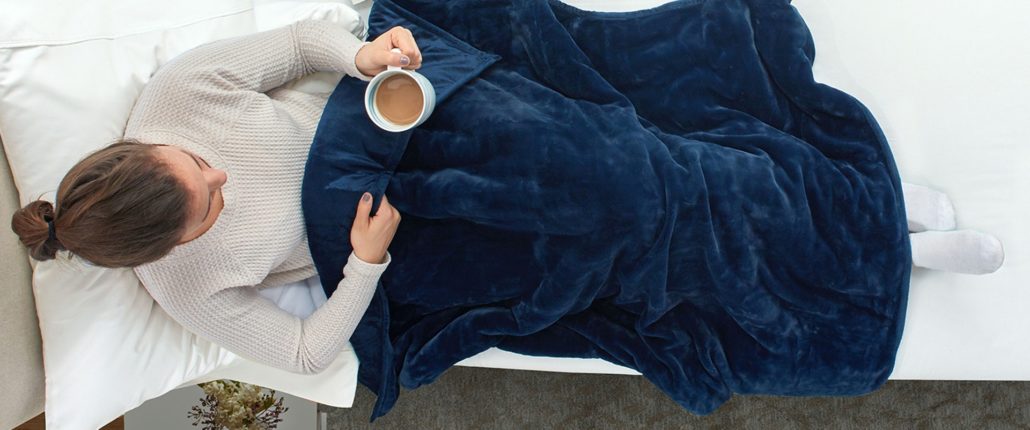 Therapedic Weighted Cooling Blanket Specs
Let's talk about the Therapedic weighted cooling blanket and how cool it is in reality. Weighted blankets are heavy blankets which are filled either with plastic pellets or glass beads, and they were created to improve sleep and life in general. There haven't been many covers that are strictly cooling, so it's exhilarating for us to try one which states it.
Materials
We're going to start by saying that the fact it's cooling, doesn't mean it's not going to keep you warm on cold nights. It simply means that they created it, using materials which were fitting for every persons' temperature while keeping you warm enough to fall asleep but cold enough not to overheat. These materials are 50% cotton and 50% bamboo, and as they are organic, they are perfect for controlling body temperature.
Filling
The Therapedic blanket is filled with glass beads, which assist further in the control of the body temperature, but they also aren't noisy, so that's one of your worries ticked off. The weight which is created by the glass beads is what weighted blankets are praised for since they make sleep calmer and relaxing on top of the cooling effect, which they create. Once you have slept under such a blanket, you know that the weight itself is the creator of magic in your life. It makes you feel like a big animal is hugging you and this in turn helps your brain release any stress from the day that has passed. The release of tension invites sleep to come in, quicker than you might imagine – these products have been proposed to people with insomnia, and as one of those people, I can guarantee its effectiveness.
Weight & Size
Furthermore, the weight makes the body move only when necessary, so If you have any issues with your bones or body pains, Therapedic's blanket will help you. By limiting the movements of the body, you move only when necessary, therefore, you wake up feeling as if you have slept on clouds. That is due to the relaxation and regeneration the body was allowed to go through during the nighttime. The Therapedic item comes with a duvet cover, which is machine-washable, so you don't have to worry if you stain it by mistake or spill something on it. The weighted blanket comes in the following sizes:
8lbs – 40″ x 50"
12lbs – 48" x 68"
16lbs – 52″ x 72"
20lbs – 54″ x 74"
25lbs – 60″ x 80"
It's suitable for twin, queen, and king beds which gives you options to pick the one best suited to you.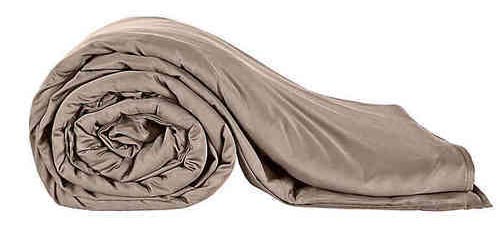 How to choose the perfect weighted blanket for you?
When choosing a set product, you must pick one that is suitable for your weight, so that it's not too heavy and not too light. Therefore, we advise you on buying a blanket which is 10% of your body weight. For example, if you are 150lbs, the best blanket weight would be 15lbs. It's essential to adjust the blanket to your weight so that you can reap the benefits. Now, that we have spoken about the Therapedic cooling weighted blanket, let us tell you about something equally as interesting.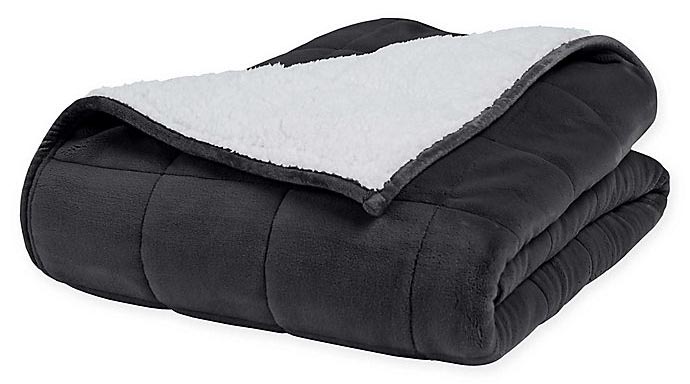 Therapedic Kids Weighted Blanket
That's right, Therapedic have created an item which is suitable for kids! I loved it when I found out, as it is super exciting and mostly because before this, there weren't any weighted blankets for children. Okay, so these products are safe for children. However, you must be extremely careful when picking a size, and you should be aware that children under one-year-old aren't advised on using them. There are risks when it comes to children, so just take extra care, when choosing an item for your kid and talk to a professional. Therapedic Kids blanket comes in one size which weighs 6 pounds and the dimensions are 40" x 50". The blanket comes with a plush toy that allows your kid to fall in love with his blanket from day one. Furthermore, the product is filled with glass beads, similar to the grown-ups one, so there isn't much noise created whilst the child is sleeping. The blanket is made of 100% polyester/cotton material, and it's breathable, allowing your child to feel calm and relaxed whilst sleeping. The weighted blanket has a machine-washable duvet cover, which means you don't have to worry excessively about any spillages. The Therapedic kids' product is perfect for kids in elementary school, so if your child has trouble sleeping, we advise you on trying out this blanket and see how the magic unfolds. Now that you have a solution for yourself and your kids, consider taking a look at the Therapedic Pet Weighted blanket.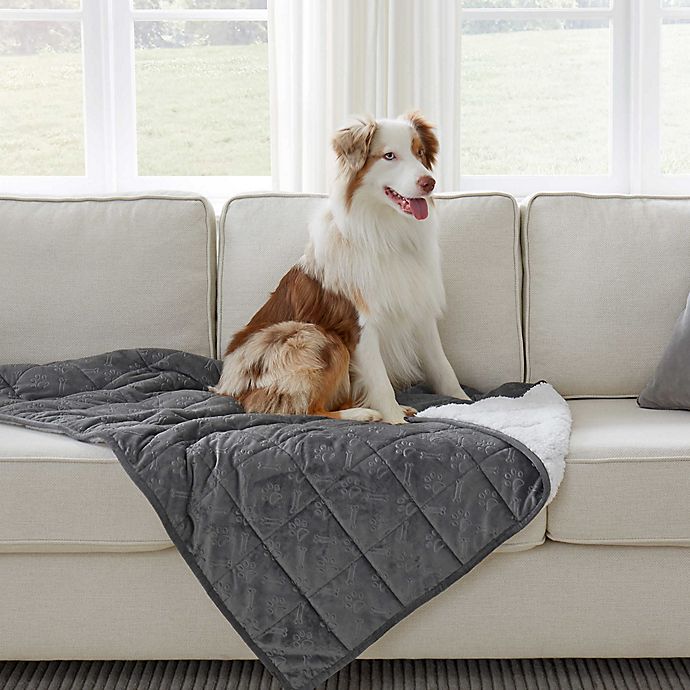 Benefits of the Therapedic Weighted Blanket
Firstly, the Therapedic blanket aids you in falling asleep quicker through its cooling abilities and the weight of the product itself. These items were created to offer you as many benefits as possible and to help you improve your sleep, therefore your life. The release of serotonin, which is caused by the weight of the blanket, hugging you whilst you sleep makes you feel happier in the daytime and be more productive. Furthermore, the brain reacts to the weight by falling asleep quicker, so if you have insomnia, trust us when we say that it would assist you in your life in the long run.
Final Words
Unlike some weighted blankets, Therapedic one offers a cooling solution which keeps your body temperature regular, without any overheating during summer days or being too cold in winter. If you have a child, you could buy a blanket for both you and your child and create more peaceful nights for both of you.