Black Friday will be arriving early this year, and we are here to help you be among the first ones on the train of amazing weighted blanket Blаck Friday deals. They are becoming an incredibly popular item as they allow you to sleep better and put an even amount of pressure on your body so that you don't toss and turn throughout the night. If you are someone that has been on the fence when it comes down to buying such a product now is the time to get one. Sale season is here and in this article we've collected the best discounts and offers we could find on the market, so jump in and let's find you an amazing blanket!
Our Favorite Weighted Blanket Black Friday deals:
Please keep in mind that these offers will be updated daily as we get close to Black Friday
Weighted blankets are quickly becoming famous among both adults and children with their multitude of benefits and perks. If you want to reduce stress and anxiety and overall improve your sleep, you should check our top picks for 2020's Black Friday sale!
1. Gravity – 20% off all blankets

If you're looking for impeccable quality, the Gravity weighted blanket will provide you with a cozy and stress-free experience for the nights to come!
A luxurious, breathable fabric designed to wick moisture and control body temperature
Size options: single size (72″ x 48″, 15-20-25lbs) and Queen or King (90″ x 90″, 35lbs)
Colour variety: Grey, Navy, or White
A premium duvet cover included
Precise gridded stitching
Duralast fiber stitching
2. Luna Blanket

Luna is one of the top-rated weighted blankets on the block and their breathable, soft fabrics feel like magic.
100% Oeko-Tex Certified cotton
Patented layered construction
Medical-grade glass beads
High-quality sewing techniques
Available in five weights
3. Bearaby Napper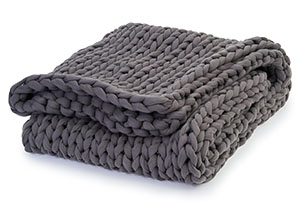 The Bearaby Napper is a unique blanket that offers a fantastic feel and naturally deeper sleep cycles.
Organic long-staple cotton
No artificial fillers
GOTS, BCI, OEKO-Tex 100 & Fair Trade-certified
Three weights: 15 lbs – 40″ x 72″; 20 lbs – 45″ x 72″; 25 lbs – 48″ x 72″
Free shipping & free returns
4. Baloo – 20% off with a code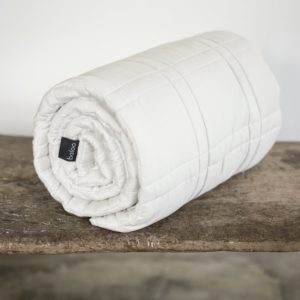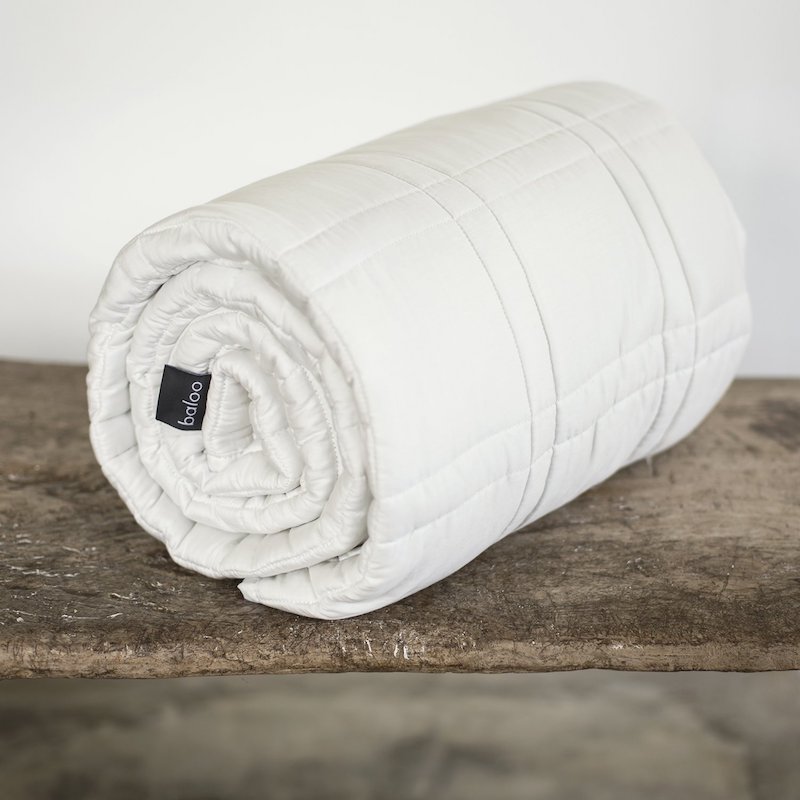 Sleep peacefully with the Baloo weighted blanket this holiday season and get 20% with the code "EXHALE". Simply enter at checkout and enjoy a 20% discount on the fantastic Baloo weighted blanket
5. Mosaic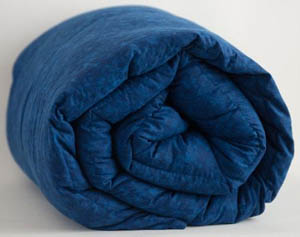 Mosaic weighted blankets have a deal of 15% off all blankets on the site. Just enter "XMAS15" on checkout and get 15% off! 
Mosaic has the following distinct characteristics: 
Made in the USA
Premium fabrics
100% BPA-free plastic pellets filling
Quilted in small squares
6. Weighted Evolution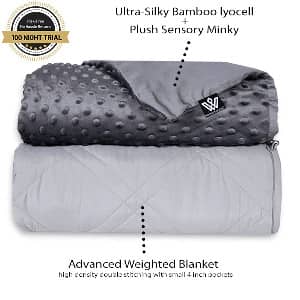 Weighted Evolution is having an excellent Black Friday sale offering $30 off their fantastic products. You can visit their site from the link above, there are no coupons or extra discounts are the time of writing. 
7. Yaasa Weighted Blanket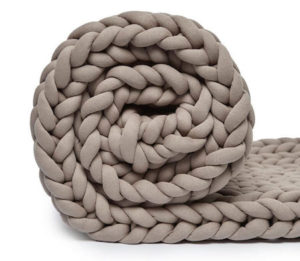 Yaasa also has an interesting sale this Black Friday – if you purchase one of Yaasa's blankets, you can take $10 off the price and claim a free sleep mask – an additional $30 value. 
8. Hush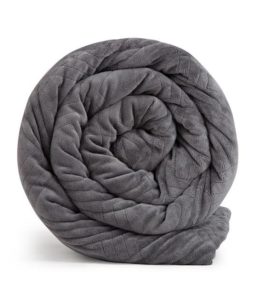 Hush weighted blankets also have an amazing deal this Black Friday – you can get $40 off any of the Hush range of blankets. Alternatively, you can get a whopping $100 off any two blankets and if you do so, you can also claim a free eye mask to help you sleep better. 
9. YNM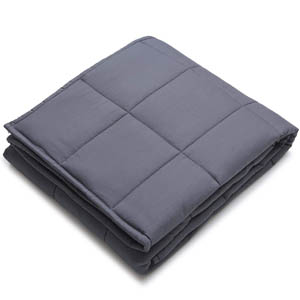 The YNM weighted blanket is one of the most budget-friendly blankets on the market that still have a sense of quality about them. It is made in China so don't expect miracles – it is definitely not in the class of the Bearaby, Hush or Gravity, but it costs a fraction of the price and it is a decent product overall. 
YNM has a $15 off coupon off their bamboo weighted blanket, but thy also have discounts on carious other sleep products as well. Check them out! 
10. Blanquil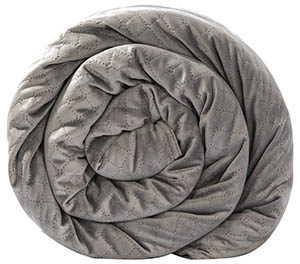 Blanquil is having 50% off sitewide with a "BF50" coupon. They have a decent variety of products including a cooling weighted blanket, kids models and other options.
Can you sleep with a weighted blanket every night?
Whether you are just starting your weighted blanket journey or you've been using one for a while, it is essential to sleep with it consistently. You should use it just like any other blanket so that you can maximize the psychological benefits of the Deep Pressure Stimulation. The DPS therapy is used to replicate the sensation of being hugged, with which you can relax, by releasing endorphins, also known as the "happy hormones" and have a good night rest. Using a cover every night will lower your anxiety and increase your happiness by reducing the body's production and output of the stress hormone cortisol.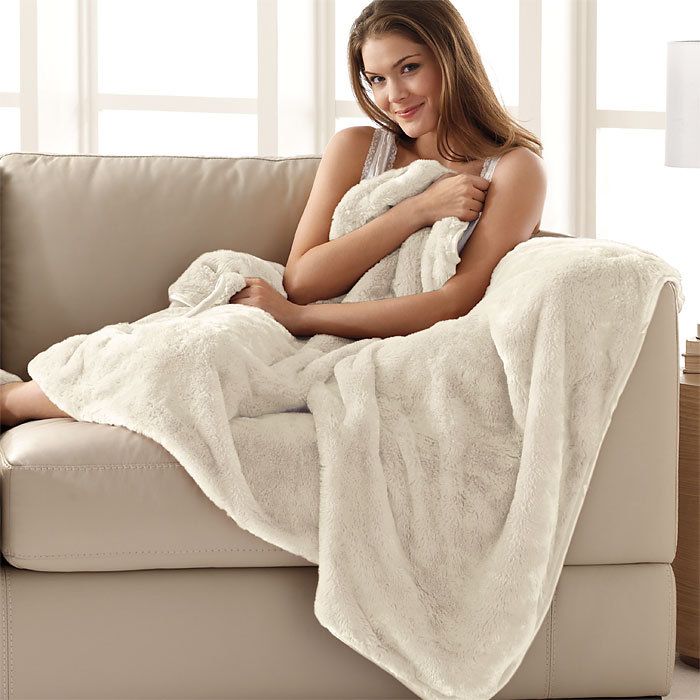 Can a Weighted Blanket Be Too Heavy?
Usually, the recommended weight for such blankets should vary between 7 to 12% of your body weight. However, studies have shown that weighted blankets can provide many numerous benefits safely up to 35 Ibs. If you ever end up getting a product over 35Ibs, various concerns can occur. You don't want a product that's going to make it harder for you to fall asleep, since you most likely already have that problem. Getting rid of that issue is what you'll need to do and not create more negative health implications by choosing the wrong size and weight for yourself or your loved ones.
When you purchase such an item, you want to experience the therapeutic benefits of the DPS therapy and not create more concerns for yourself. After all, we all want to find and buy the right products, which is why we need to take into consideration the size of the blanket and determine what weight we require.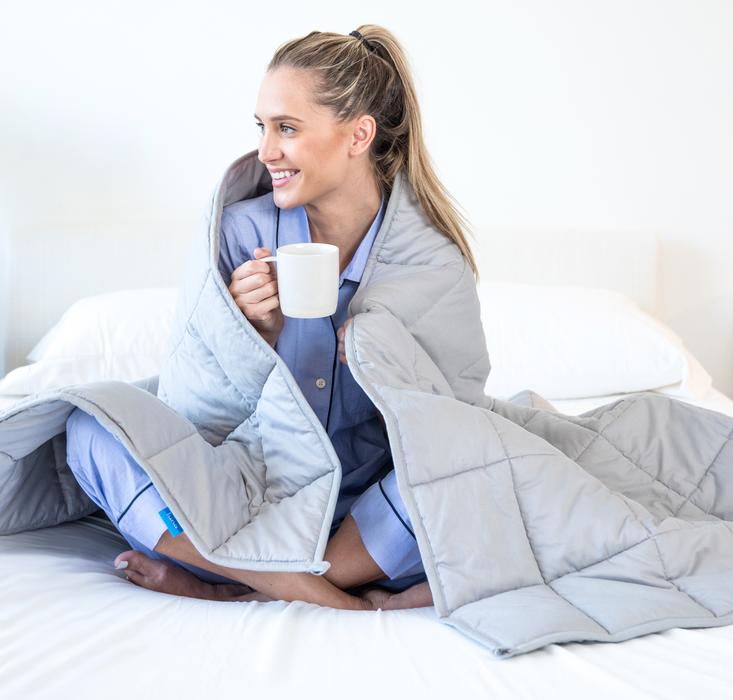 Final Words
They are a great investment, but getting a weighted blanket on a Black Friday deal is even better. Few people get enough sleep during the night, and with a busy life, we all have we need to feel relaxed and stress-free, which is why getting a cover that can fix your sleep issues if what you need. Don't waste any time and jump right in with these fantastic offers!