If you ever wondered about the Degrees of Comfort weighted blanket and its benefits and perks you are in the right place because that's today's topic. In recent years, weighted blankets have become extremely popular amongst customers as they are beneficial for people with issues like ADHD, anxiety, insomnia, or even body pains. The Degrees of Comfort is no different!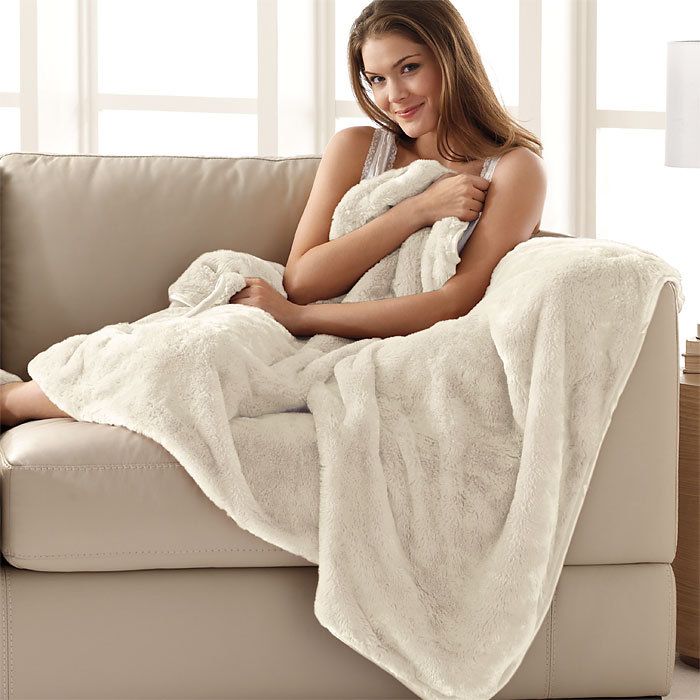 Degrees of Comfort Size and Weight Options
When buying such a product, the things you must consider are the size of the bed, as well as your own weight. Generally, the blanket should weigh 10% of your body weight, as it would create better adaptability for the blanket to your body. For example, if you're purchasing one that's for a 60-pound child, the blanket should be only 6Ibs. When you grow the size of the blanket should rise as well. Here are the possible dimensions of the Degrees of Comfort product:
6lbs – 36×48 inches – suitable for children between 50-70lbs.
10lbs – 41×60 inches – suitable for people between 70-130lbs.
15lbs – 48×72 inches – suitable for people between 120-180lbs.
20lbs – 60×80 inches – suitable for people between 170-230lbs.
25lbs – 60×80 inches – suitable for people above 220lbs.
The Degrees of Comfort Weighted Blanket is designed with the consumer's use in mind. Therefore, it has many benefits that you can find when purchasing it. Let us talk about its specifications and advantages.
Degrees of Comfort Specifications and Benefits
Specifications of weighted blankets
Firstly, the blanket is made of polyester, and something that is created by the company is the nano-ceramic bead technology, which helps the product stand out from the rest. The ceramic beads are proven to be more durable than glass and plastic beads, as well as create further comfort when sleeping. The beads are delicate and dense and don't need as much filling to create the wanted weight of the blanket. Made with a unique, patented forging method that furthers the uniqueness of the product.
What makes it even more superior is the fact that it comes with two duvet covers, allowing you to use whatever you need, on your terms. One of them is made of cozy, fleece material, while the other includes a CoolMax Microfiber technology, created to keep you cool in the warmest of weather. Degrees of Comfort Weighted blankets are soft, cozy, and comfortable. Some people might think that the weight of the blanket would cause hardship when falling asleep, but once you feel the comfortability of the set product, you'll realize there is no such thing.
The perfect distribution of the beads across the blanket creates further comfort when falling asleep. A fantastic benefit of the manufacturer's product is the possibility to put it in the washing machine whenever it needs to be cleaned. And the fact that you have two blankets means that even when you wash one, you still have another to keep you warm at night.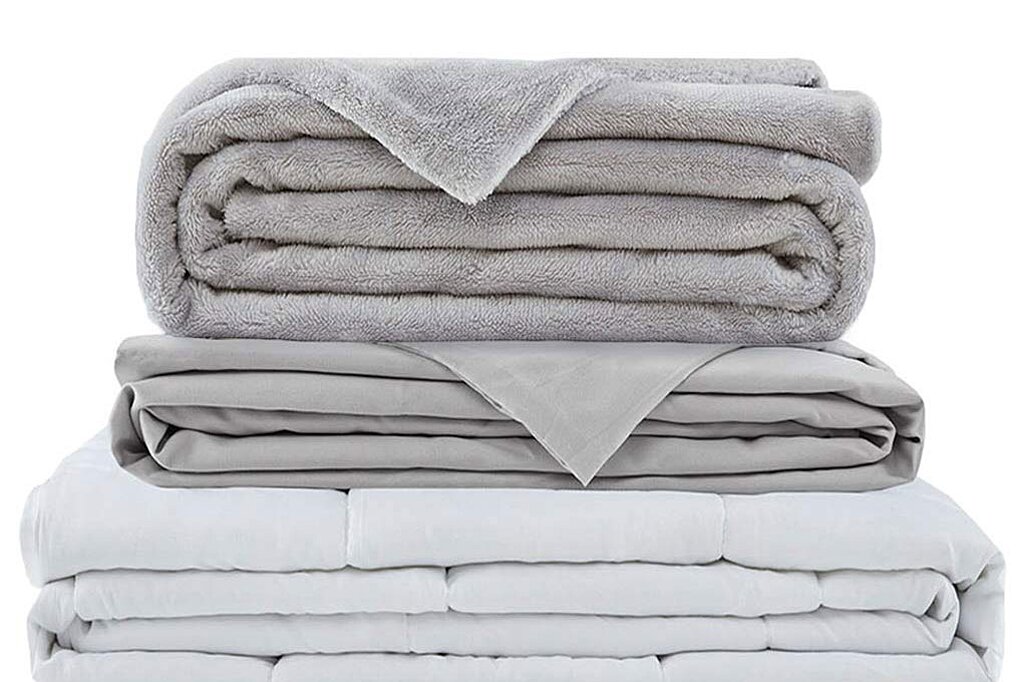 Benefits of weighted blankets
So, let's talk about the benefits of the Degrees of Comfort Weighted Blanket to your health and peaceful sleeping.
Deep Touch Stimulation – leads to a rise in serotonin levels; thus, you wake up happy and relaxed.
The weight allows for less movement; thus lowers the heart rate and helps reduce blood pressure.
Assists in the decreasing of the stress hormone cortisol; thus affects your overall daily life.
Triggers the release of dopamine, which is the happiness hormone.
It's machine washable, which leads to even less stress if you have children or spill anything.
It has a 10-point Locking System, which creates even distribution of nano-ceramic beads across the blanket.
Troubled sleepers created it for themselves – with the knowledge of sleep issues and how to avoid them.
Three hundred sixty-five days of money-back guarantee! If you aren't pleased with the product, you have a whole year to return it.

Where can you purchase Degrees of Comfort Weighted Blanket?
Luckily, the blanket can be purchased in all sizes on Amazon. The company does not have their own website where you can buy it from; however, they have partnered with Amazon for your ease and comfort. The prices are affordable, unlike other blankets, which you may find expensive. Depending on your subscription, you might be eligible for free delivery, if not, the delivery isn't too bad.
Another perk of ordering on Amazon is the ability to track your order and receive it in a short amount of time. If you're wondering whether it's worth purchasing, you can take a look at some of the reviews customers left after using the Degrees of Comfort Blanket. Not only do they praise the superb customer service, but they also give us some idea of the greatness of the products. Many people often don't know what to believe when it comes to weighted blankets, but after they use them, they fall in love.
Degrees of Comfort isn't the standard option that you just throw on and aren't sure whether you will be hot or cold. They give you the opportunity of both extra warmth, as well as less heat for people who are hot-blooded by nature. Last but not least, it's time to talk about our personal experience with the Degrees of Comfort products.
Final words
After the numerous options, that we have tested and slept with, the Degrees of Comfort Blanket is definitely one of the top choices we would advise on. It is uniquely manufactured, and it is different from most similar products on the market. If you are on the lookout for a fantastic option, we suggest giving the blanket a try, as you won't be disappointed.