Calmforter Weighted Blanket – The Premium Choice For Anxiety
The lack of good night's sleep can lead to many consequences that can interrupt daily activities and healthy body functions. There are many health conditions that can affect sleep. Sleep can be interrupted due to disorders, pains, and discomfort.
Though there are pills to help you sleep better, one of the most popular aids today is weighted blankets. We at WeightedJournal got to try the Calmforter Weighted Blanket for my anxiety and panic attacks for a few weeks as part of my weighted blanket reviews series to find what's the best weighted blanket to buy.
And you know what?
Aside from helping me sleep better, my attacks reduced dramatically over the past two weeks as well.
Here's a detailed review of the Calmforter cover, its pros and cons, and if it's worth your consideration.
Calmforter Weighted Blanket – How Does It Work?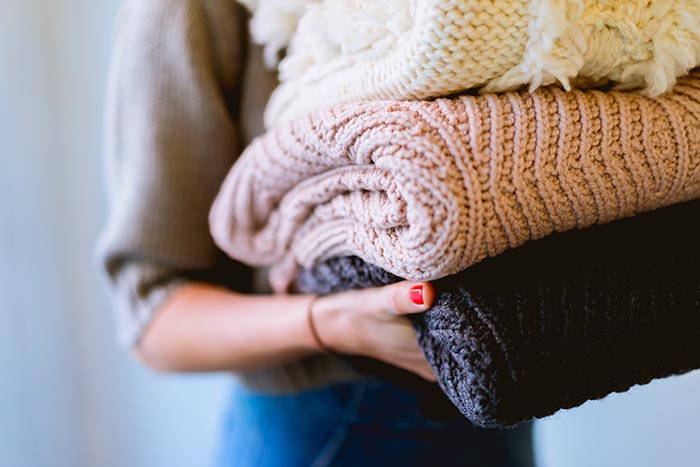 They are designed to promote better sleep, relieve insomnia, and at the same time, manage the symptoms of various conditions like anxiety, depression, and more. Anxiety disorders are common in the United States. In fact, about 40 million adults are currently living with at least one disorder related to anxiety. Of these, only 36.9 percent are receiving treatment.
Despite the presence of medicines for the condition, there are other ways to manage it. One of the most promising sleep aid tools and anxiety treatment is exactly weighted down comforters.
How do they work?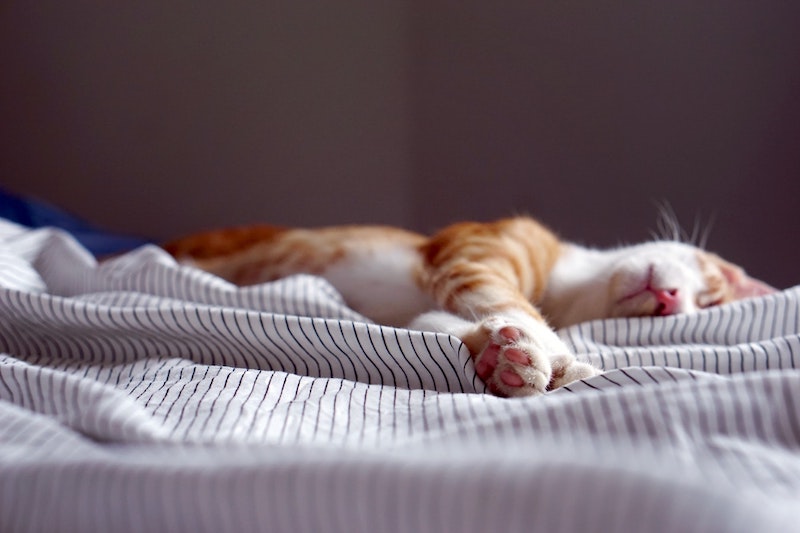 The excess weight of these blankets provides a calming effect, pushing the body down through an evenly-distributed pressure. Also dubbed as grounding or "earthing", this leads to a relaxed state of mind and body. What's the science behind this?
Deep touch pressure stimulation (DTPS) can help relax the body. It stimulates the production of serotonin in the brain. Low serotonin levels have been linked to the conditions stated above. Also, serotonin provides a relaxing feeling, making you feel secure, safe, and cradled. Increased serotonin levels convert to melatonin, which helps people to sleep better at night.
Grounding may also reduce the levels of cortisol at night, which is a hormone released during times of stress. High cortisol levels lead to increased blood pressure, muscle tension, heart rate, and blood glucose. It also helps reduce pain and discomfort. As a result, people who use weighted throws experience a good night's sleep.
Different Models of the Calmforter
In terms of the Calmforter size variations, they only offer 12 pounds and 15 pounds models for both children and adults. For me, they should offer heavier options since the weight of a blanket should be about 10 percent of the body's weight. Hence, the 15-pound weight versions might not be enough for larger customers.
Aside from the weight, it only comes in one size, which is 60" x 80" which is good so you won't end up with an undersized duvet. Many studies have shown that this size is ideal to provide full-body pressure therapy.
Good thing is that the Calmforter comes in 7 color variations and the price comes with a premium cover, providing the best comfort for those with sleep problems.
Build Quality and Materials Used
I was quite impressed with the Calmforter's build quality. The company uses an exclusive airflow technology with 100 percent glass beads as a weight filling system.
Glass beads are better than plastic pellets since they have high density without the bulky feeling, they are quiet when you move under the weight, and have a smaller diameter. They make the Calmforter feel more of a premium product, a high-quality one. The Calmforter has a Minky fabric cover, making it look more elegant and classy.
What I like about it is that it has two parts – the outer cover that easily zips apart and the inner weighted insert. This makes cleaning the blanket a lot easier. As a result, you won't need to wash the entire thing which can make the weighted inner portion deteriorate easily.
How Effective Is The Calmforter Weighted Blanket?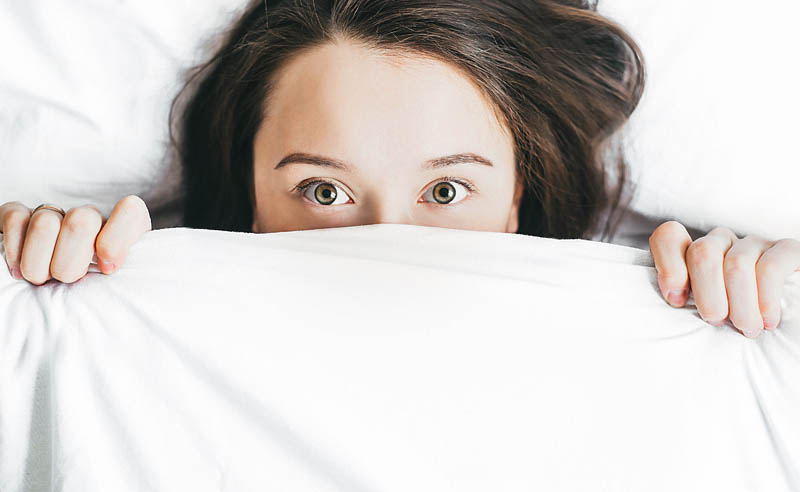 I used the Calmforter premium Blanket for a few weeks. Despite my initial disappointment because of the limited weight options, I was quite impressed with the quality of the blanket and that it actually helped me sleep well all night. It wasn't too hot either, just the right balance between warm and cool.  I haven't had any panic attacks either for almost a month I had it and I slept better at night in general.
Though it took me two to three nights before I got used to the weight of the Calmforter, it is quite impressive because it seemed that I was falling asleep faster than usual. In the past, it takes me about one to two hours before I fall asleep. But with the Calmforter, I was able to snooze within minutes.
In the morning, I also found myself feeling recharged and ready to start the day on a good note. I performed better at work because I had improved focus and memory. Priced at around $170 at the time of this review, the blanket is cheaper than most other brands on the market. They say you get what you pay for but with the Calmforter it seems that it's worth every penny.
Final Words
The Calmforter weighted blanket is definitely worth the money. Aside from having limited size options, for those whose weight is matched with their weight choices, it's a very good buy.
If you have anxiety problems and other sleep issues, you will definitely benefit from this weighted blanket. As soon as you use the blanket, you will immediately feel hugged, safe, and grounded.
After a week of using the blanket, I had the best sleep of my life. Upon waking up in the morning, I felt relaxed, rejuvenated, and refreshed. For those whose weight does not fit the options, I recommend that you look for other brands because it won't be effective if it's not suggested for your size. You need the optimal weight to feel the effects of deep touch pressure.